QuietRock®—Celebrating 20 Years of Making Rooms Quiet®
The building construction industry's first sound reducing drywall, QuietRock was developed in 2003 by Silicon Valley "High Tech" building materials company QuietSolution, Inc.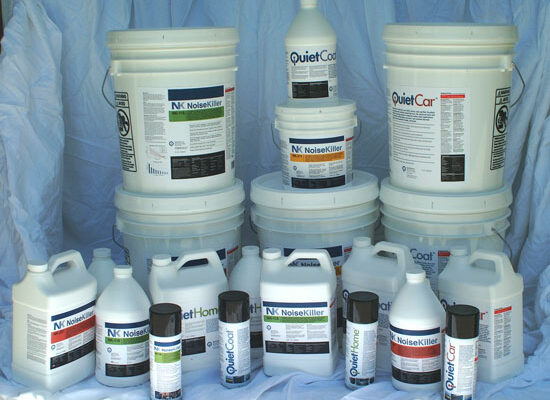 QuietRock began 20 years ago because of a noisy Winnebago, a solution – a polymer, later known as QuietCoat®, and customer input. The coating worked so well that QuietSolution opened for business and purchased the technology. To insure the product met customer needs, the company set up a website and an 800 number and waited for people to call in. The days started early and ended when the cordless phones ran out of juice. Within a few months, it was clear that the noise that everyone wanted addressed was coming from next door. Seemingly, everyone had a noisy neighbor. In June 2003, the company developed the first ever QuietRock panel.
From Manual to Advanced Automation
Orders were taken from the website for the drywall, laminating them by hand, building crates and shipping them out FedEx which was obviously not scalable or efficient. Then one day there was a single order for 100 sheets, which was the daily output at the time. From that came full truck orders.
Mike Amaral, now Manager, Architectural Sales for PABCO, has been with the QuietRock business since its inception and recalls the day they got their first full truckload order. "We all celebrated thinking that it was an amazing feat," he said. "With demand increasing, we went from manually laminating boards with ladles and paint rollers to the most technically advanced automation process of bisecting a panel and laminating it back together with QuietGlue®."
As the company's name changed from QuietSolution to Serious Materials to Serious Energy, the focus was on investing in other ventures such as windows and energy monitoring. While QuietRock was growing in acceptance and market share, it was funding other projects that were bleeding the resources of the company. Luckily, the Lucchettis saw the value and the opportunity and purchased QuietRock freeing it from the sinking ship it had been trying to keep afloat for so many years.
10-year anniversary with PABCO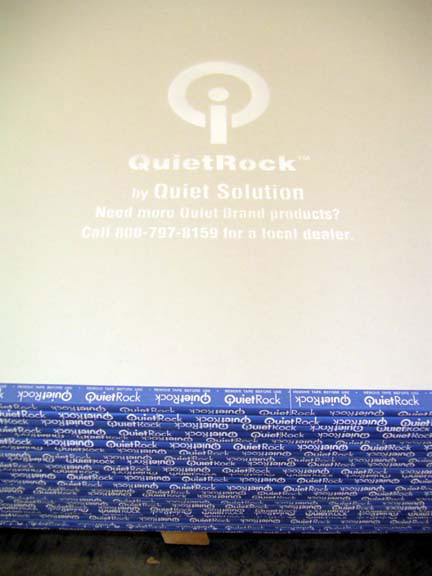 QuietRock was acquired by PABCO Gypsum in 2013. As a specialty sound reducing drywall, the QuietRock brand added to the drywall offerings PABCO Gypsum provides so it was a natural addition to the PABCO family.
QuietRock is now celebrating 10 years under the PABCO Gypsum umbrella. Its advanced development team and a broad network of distributors and contractors throughout the U.S. and Canada contribute to thousands of QuietRock projects across North America.
The extensive product portfolio includes QuietRock EZ SNAP®, the first and only Constrained Layer Damped (CLD) panel to be truly Easy Score and Snap, with no paper within the panel. QuietRock® 530 is the only CLD panel that can withstand high impact and is shear rated. QuietRock® 545 is a multi-layer gypsum panel engineered to provide maximum sound attenuation across a broad frequency range. Because of its mass and thickness, it focuses on low frequency attenuation often difficult to achieve. It is also the only acoustic panel that can achieve a 2-hour fire rating with a single layer on each side.
"We started listening to the customer 20 years ago which has led to product development and the creation of an entirely new gypsum product category," says Amaral. "It's a celebration of 20 years of creating a product from a need and 10 years of being part of one the most respected drywall manufacturers, PABCO Gypsum."