Sustainability
:
Introducing Red: The New Green
At PABCO® Gypsum we are focused on providing our customers with products that minimize our impact on human health and the environment. Our dedication to reducing waste, increasing recycling, managing water consumption, and using alternative energy sources along with our commitment to developing the safest products possible, help our customers provide a healthier and safer built environment. Though our company symbol is red, PABCO® is an example of how gypsum manufacturing can be green.
Manufacturing Energy Savings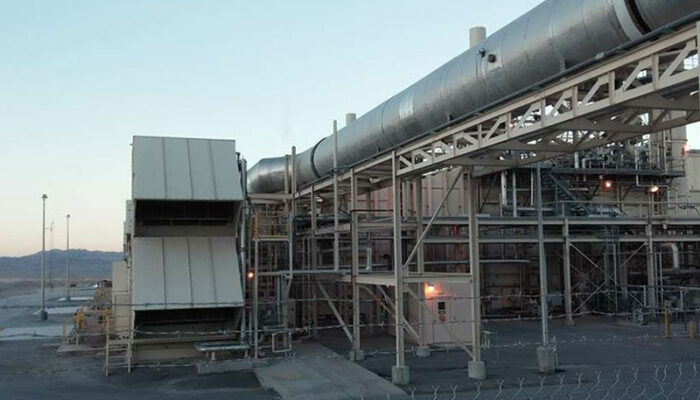 A portion of the energy used in our Las Vegas plant is supplied by heat from a neighboring cogeneration operation. The heat generated from the gas turbines is diverted and used in the gypsum board process. The use of this otherwise wasted energy saves millions of cubic feet of natural gas and significantly reduces greenhouse emissions polluting our planet.
Transportation Energy Conservation
Natural gypsum ore is mined from our quarry adjacent to our plant in Las Vegas, Nevada, with a mobile conveyor belt moving the ore from the quarry directly into processing. Unlike our competitors, we do not use fleets of trucks to transport raw materials to our facility. We save millions of gallons of fossil fuel and reduce the greenhouse gas emissions by using this simple process.

In addition, PABCO® Gypsum uses energy efficient rail transportation directly out of our plants in Las Vegas and Newark, California to our distribution locations throughout North America. Rail transportation is both economical and a more environmentally conscious mode of delivery.
Recycling and Waste Reduction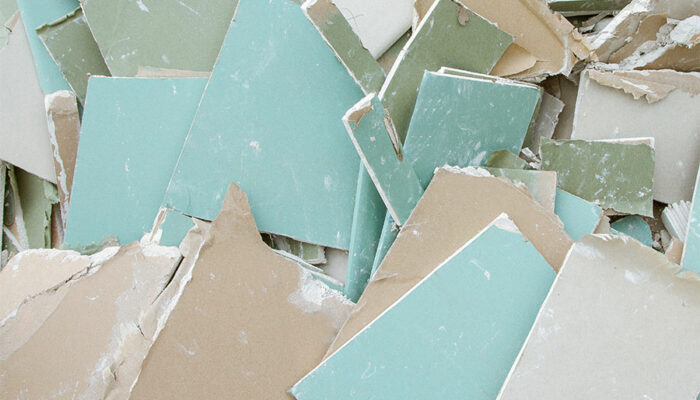 We recycle both our in-house generated scrap and clean gypsum panel scrap from new construction projects. Our Newark plant provides a waste diversion process that allows Bay Area contractors to bypass the landfill by bringing clean PABCO® Gypsum panel scrap back to the plant. This scrap is processed into usable commodities for the agricultural community or recycled back into the plant for new gypsum panel products.
Both of our manufacturing plants process internal waste by removing the paper from the core. The reclaimed gypsum is mixed with incoming ore to produce new PABCO® products that contain up to 10% recycled content.

In addition, PABCO® Gypsum wallboard products are made with 100% recycled face and backing paper provided by our sister company PABCO® Paper located in Vernon, California.
Environmental Declarations
PABCO® Gypsum is keenly aware of our impact on the environment. We are constantly researching and developing ways to decrease our carbon footprint. All of our QuietRock® gypsum panels have an ISO confirmed, third-party verified Type III EPD. Our 5/8" FLAME CURB® Type X and PABCO GLASS® Sheathing panels participated in the Gypsum Association industry-wide EPDs for the products.
Commitment to Health and Safety
Indoor Environmental Quality (IEQ)

PABCO® Gypsum is committed to providing the best possible indoor quality for the built environment. All gypsum panels manufactured by PABCO® are certified low VOC emissions as tested to the California Department of Public Health (CDPH) Standard Method for the Testing and Evaluation of Volatile Organic Chemical Emissions from Indoor Sources Using Environmental Chambers Version 1.2. Since noise reduction is just as important to the quality of the indoor environment, our QuietRock® products offer superior noise control to provide a calm and relaxing indoor space.
Material Ingredients
We are also dedicated to providing the safest products possible. We have several product HPDs and continuously work on developing those still needed. In addition, our gypsum panel products are Red List Free.
Sustainability Resources
Information and documentation to help with your sustainability efforts.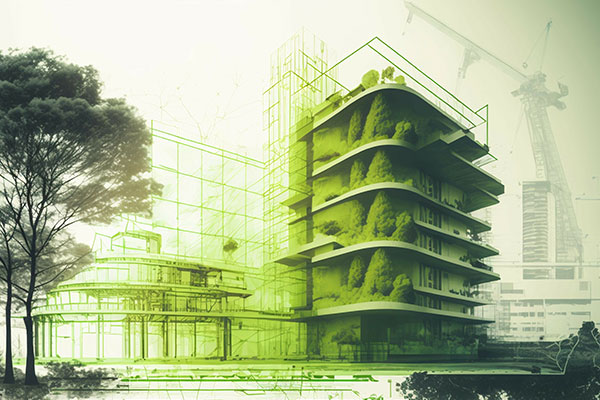 Access our HPDs, EPDs and other sustainability documents here.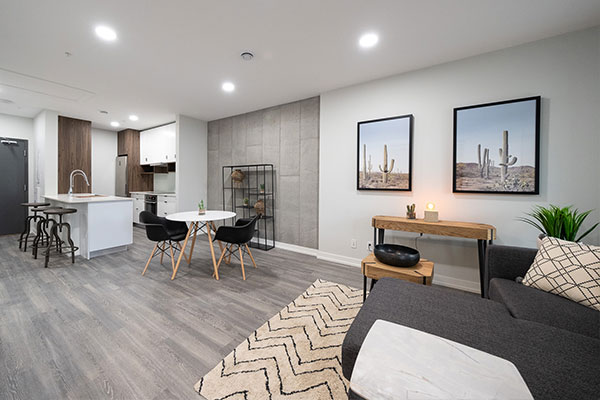 Calgary renters provided with innovative, affordable and sustainable housing