PABCO PRO Tip: Shear Wall Construction and Acoustic Performance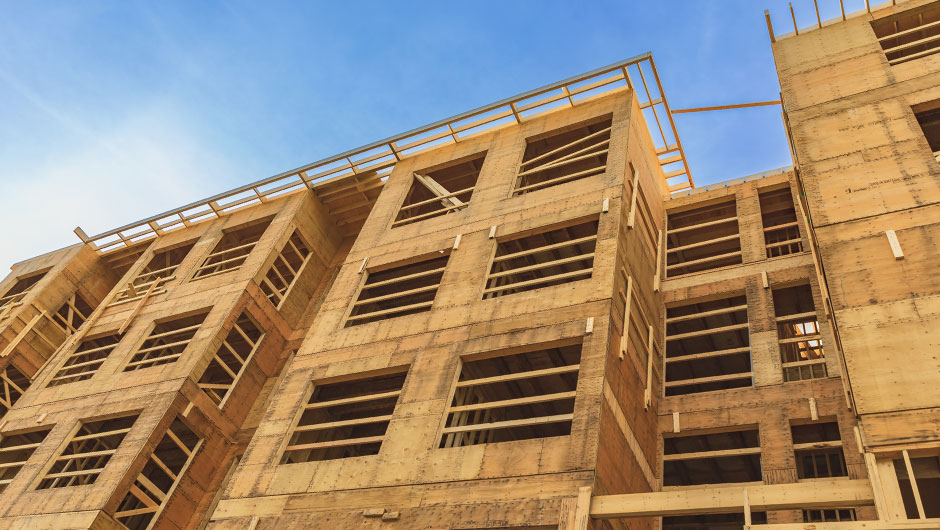 PABCO® Gypsum recently completed a landmark research study that illustrates how shear wall construction with wood structural panels, specifically oriented strand board (OSB), affects the acoustic performance of several wall partition types.  Shear walls are notoriously difficult to characterize or control for sound. This study is unique to the industry as there have been very little if any research studies on shear wall sound transmission loss performance.
The shear walls were constructed to meet applicable fire-resistance rated designs and minimum fastener requirements (length and spacing) as prescribed by the Building Codes.  Over 200 tests were performed on five different framing types and several gypsum panel orientations, with both 5/8" QuietRock® ES and 5/8" FLAME CURB® Type X.
Our research study uncovered some novel and valuable trends in Sound Transmission Loss (STL) performance when comparing framing types, shear-layer nail spacing, shear-bracing type, and sound-isolating treatments. For more information on this study and the specific results, reach out to our QuietRock Support at info@quietrock.com or call (800) 797-8159.