Project Showcase
:
Newark Civic Center
New Civic Center in Newark, CA built as a source of pride and community recognition. includes safe, efficient administrative office space, police station/emergency dispatch center, Council Chambers, and world class library.
Largest Project for Newark Community in Decades
Project Summary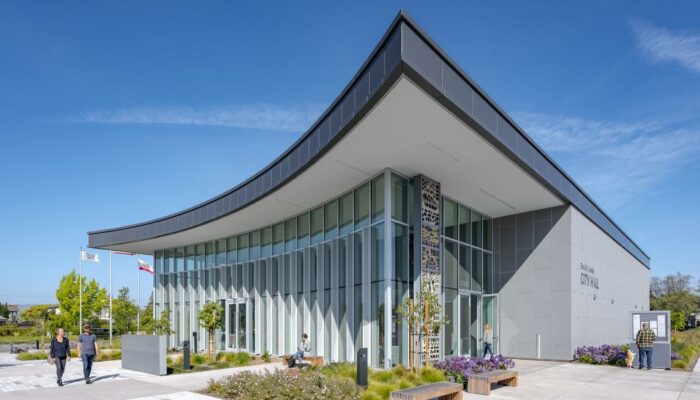 The largest project for the Newark, California community in decades, the vision for the new Civic Center was to be a source of pride and community identification. The $72 million project includes three buildings scanning 76,000 square feet.
The project, completed in May 2022, includes a safe, efficient, customer-friendly office space for city administrative functions along with a police station/emergency dispatch center, Council Chambers, a world class library, and the Civic Center Plaza that serves as a multifunctional event space.
PABCO Products Used Inside and Out
WEBCOR, one of the largest contractors in California, chose to use PABCO products for the interior and exterior of the buildings including PABCO GLASS Sheathing and Shaftliner, MOLD CURB Plus and FLAME CURB drywall.
Jerry Yap, Assistant Project Manager for WEBCOR, remarked how the PABCO GLASS Sheathing was easy to handle and lighter than competitors resulting in better production rates and less chance for injury. "The production rate for the sheathing was insane," said Yap. "It installed much faster than I thought possible."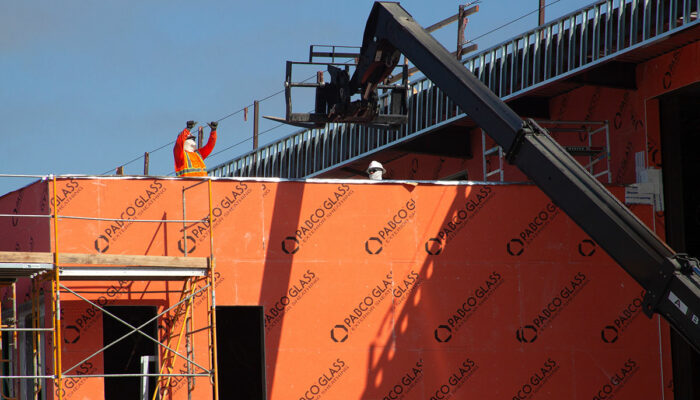 Not having worked with PABCO before, WEBCOR initially selected the company due to the proximity of the PABCO plant to the project and the recommendation from the city to use local vendors which also helped with sustainability objectives.
"Now working with PABCO on the Newark project, the relationships we've built have set the stage for PABCO to provide drywall for future projects," Yap said. "When we work with PABCO, we feel like we're the number one priority."
Project Team
Architect: Perkins & Will
Builder: WEBCOR, California
Drywall Contractor: WEBCOR Drywall