Project Showcase
:
Marianna Condominiums
Historic Marianna Condos in Portland were renovated creating high end, quiet units to add value to the property and attract buyers in declining real estate market.
PABCO Helps Create Quiet for Condo Units in
Historic 1917 Building
Project Summary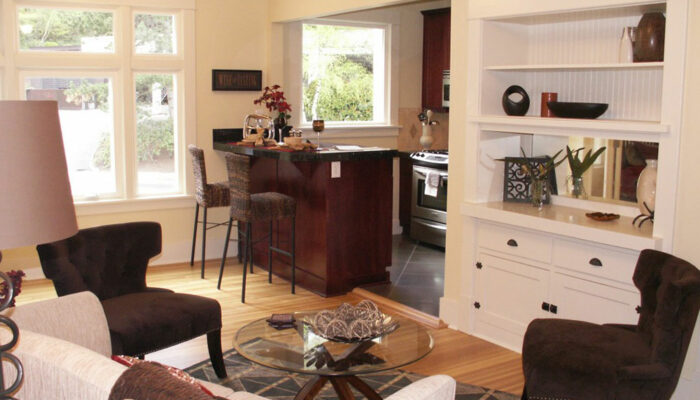 Portland, Oregon is a city with great historic interest, and lends importance to preserving its links to the past. Marianna Condominiums were created from a carefully restored building, originally built in 1917 in downtown Portland to house the lumberman who cleared and built the downtown area.
Marianna Condos has recently been renovated by the OV River Group and now houses 12 units. "We started with a building where you could hear everything from floor-to-floor and hallway-to-hallway," said David Markham, founder and principal of OV River Group. "That concerned us because the main source of lawsuits on buildings like these come from noise problems. We wanted to do as much as we could to prevent that from happening."
OV River Group had a number of up-front requirements to make the project successful:
Achieve STC levels that met or exceeded city code requirements
Adhere to fire codes and regulations
Create high end, quiet units that added value to the property and attracted buyers
Find a sound reducing solution that didn't require staggered framing since they needed to stay within the frame of the historic building
The Quiet® Solution
After a rough go at the beginning of the project, OV River Group decided to terminate the relationship with their project team at the recommendation of city inspectors. OV River Group researched "soundproofing" options on the Internet and came across QuietRock® sound reducing drywall and acoustical sealants by PABCO® Gypsum. What they discovered, was a unique product line that could allow their new architect and builder to design and construct high quality, quiet spaces for this unique multifamily housing project. The project team decided that the best option was to use PABCO's sound reducing drywall instead of multiple layers of standard drywall to meet fire regulations and STC (Sound Transmission Class) requirements. QuietRock products also directly support sustainable zoning approaches to land utilization by reducing material use and waste.
Results to Date
"The party walls in between units are now completely soundproof. You can knock on them and can't hear anything. Even hallway walls with doors on them are still well soundproofed. Our decision to use QuietRock on both sides with the recommended rails, along with insulation in the walls got us to the point where we have met everything we set out to do," said Markham.
Additional benefits from using QuietRock for the Marianna Condos project include:
An STC Rating of 57, 10 points higher than city requirements
Compliant with UL code requirements for fire safety
Standard drywall assembly methods, with no additional training
Use of QuietRock in the wall panels practically eliminated airborne noise, like stereo and TV sound transmission
Sold all units in a timely manner, even in a declining housing market
"Our overall quality in construction and the soundproofing techniques created differentiation and helped us market the condominiums. For them to sell in such a timely manner, given the current state of the real estate market, felt great," concluded Markham.
*All certifications and testing mentioned in this case study are based on standards, test reports and certification criteria at the time the project was constructed.