Quality, Excellence & Superior Execution Propels Growth for Daley's Drywall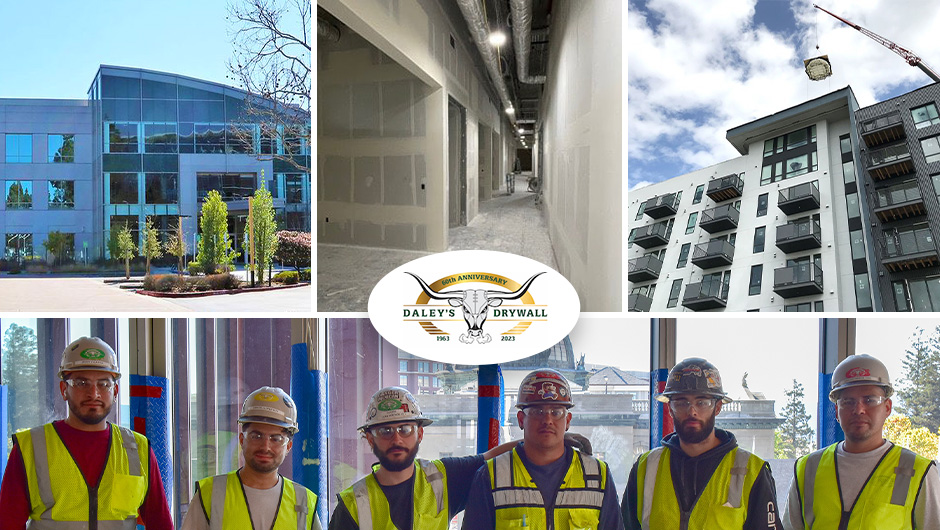 Daley's Drywall & Taping Inc. is a family-owned business that began operating in 1963 as a Union tract housing and apartment drywall contractor. Building on six decades of experience, Daley's has grown to be a full-service drywall contracting company specializing in metal framing, drywall, lath and plaster, rough carpentry, insulation, and acoustical ceilings.
Meeting customers where they are and fulfilling their needs is a key objective for the company. "At Daley's, we build quality client relationships through the successful results provided by experienced teams committed to delivering excellent service," says Brittni Daley-Grishaeva, President/Chief Financial Officer. "Serving the greater San Francisco Bay Area, Silicon Valley, San Jose and the Monterey regions, Daley's Drywall provides cutting edge construction solutions."
This dedication has resulted in a portfolio of high-profile projects for Daley's Drywall in a wide variety of markets including commercial, multifamily housing, high rises, public works, healthcare and educational facilities. Below is a sampling of their projects.
Miro Towers, mixed-use property in San Jose, CA featuring two 28-story towers and approximately 50,000 square-feet of amenities
Crossman Campus, 6,290 square feet at the Google Crossman Campus
Verb Surgical Headquarters, 110,000 square foot, 6-story tenant improvement project
Los Gatos Library, complete build out of a new public library including interior and exterior framing, drywall and acoustical ceilings
Celebrating 60 years in business this year, Daley's Drywall has been working with PABCO® Gypsum since its inception. The company uses PABCO® and QuietRock products in many of its projects. "We love PABCO," says Daley-Grishaeva. "The relationship, people and quality service are what drives our long-term partnership."