Osterkamp's Dedicated Fleet Systems—Born from Humble Beginnings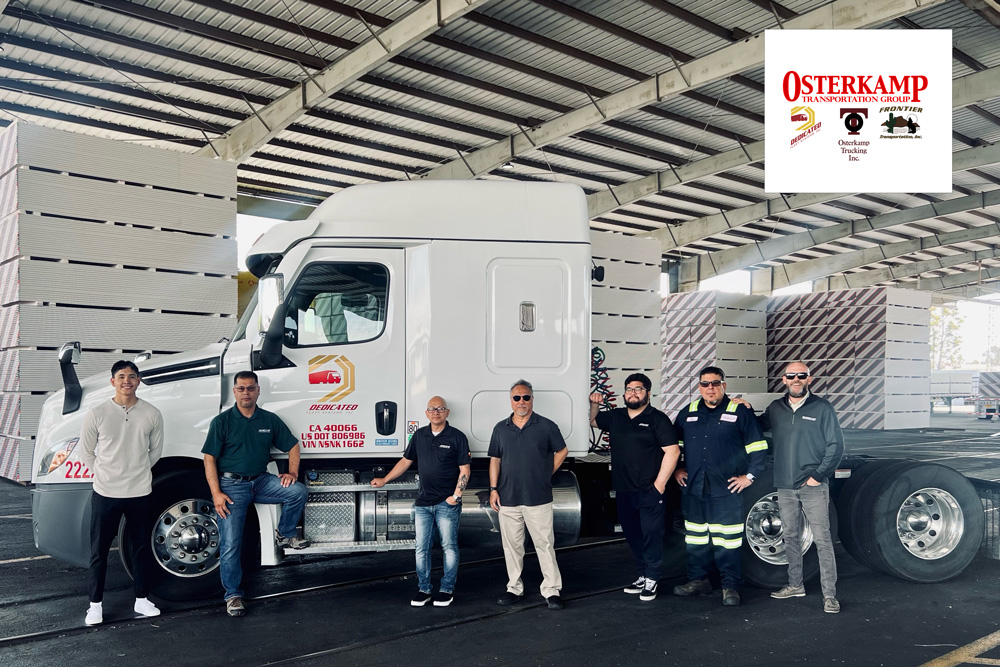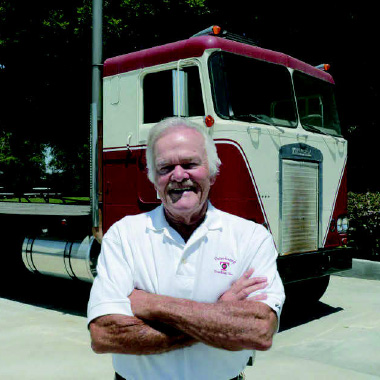 With many parallels to the Pacific Coast Building Products' humble beginning, Gus Osterkamp, Owner of Osterkamp Transportation Group, started the company in 1961 with the purchase of a single truck from his father that originally transported baled hay to his dairy in Santa Ana, CA. From there he began handpicking his first five drivers that were ambitious, safe on the highway, cared about their jobs and kept their employer's interest at heart.
The Osterkamp Transportation group which consists of Osterkamp Trucking Inc., Dedicated Fleet Systems, and Frontier Transportation Inc., now operates more than 350 tractors and 2,200 trailers.
Began Hauling Drywall
By 1968 Osterkamp was operating 10 trucks and had the best crew of truck drivers available according to the owner. That same year, Gus secured a contract with a corporation that manufactured building materials and began hauling for their plants in the Imperial Valley and the Los Angeles area. That was when the company began hauling drywall with the flatbed operation now specializing in transporting building materials with a high volume devoted to drywall.
By 1980 Osterkamp was operating 150 trucks and soon formed Dedicated Fleet Systems to help manufacturers who wanted dedicated drivers for their customers without worrying about delivering the products themselves.
Dedicated Runs PABCO Reload Center
In October 2012, PABCO entered the picture when a business decision was made to have Dedicated Fleet Systems run a reload center for PABCO to improve our ability to meet customer needs. The 65,000 square foot facility located in Pomona, CA was the ideal location for PABCO, and Dedicated has been running the reload ever since. View the Reload Video below. Beyond the reload center, the trucking company typically transports 5-12 loads of PABCO drywall each day out of the Las Vegas plant and 5-25 loads out of the Pomona location.
"What makes the partnership between Dedicated Fleet Systems and PABCO so successful is the flexibility on both sides to accommodate what is needed," says Steve Pilcher, COO for Osterkamp Transportation Group who has been with the company for 13 years. "This ability to accommodate customers' needs is why Dedicated and PABCO make such a great team. We value our partnership with PABCO and look forward to growing it in the years to come."