Capital City Drywall: Building Homes for the Community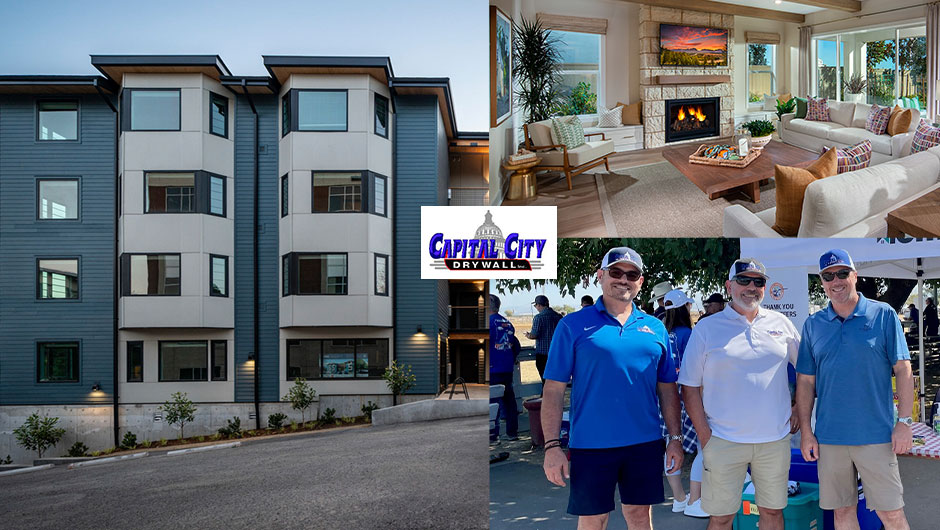 Capital City Drywall, in business since 2000, specializes in mixed use, multi and single-family homes in California's Central Valley and Bay Area. This spans the gamut from luxury apartments and high-end single- family homes to low-income housing and homes for women and children who have been abused.
The company is actively engaged with local and national builders such as Pulte Homes, Beazer Homes, Standard Pacific Homes, K. Hovnanian Homes, John Mourier Construction and Tim Lewis. Their services include drywall installation, finishing, texturing and exterior work.
Below are a few of their recent projects.
Winchester Ranch Development: 700 residential units built on a 15.7-acre site
Crocker Village Community: High-end, single-family homes in Sacramento
Silver Crest at Russel Ranch: One and two-story high-end homes in Folsom, CA
Capital City primarily used PABCO® board on those projects and in general uses PABCO exclusively. "We use PABCO due to the quality of the materials, the relationships we've developed as well as the priority treatment we receive," says Raul Jimenez Jr, President of Capital City Drywall.
Relationships with builders is key to Capital City's success, according to Jimenez, along with our quality of work, and employees, many of whom have been with the company since the beginning. Three owners and 500 employees strong, Capital City instills trust with their employees giving them the power to make decisions.
Beyond their success in building residential developments, it's important to Capital City Drywall to give back to the community. The company is involved with several non-profit organizations including Sacramento Habitat for Community, Child Advocates of Placer County, Tracey's Place of Hope and HomeAid America. This involves building homes in low-income areas, for under privileged families, and for women and children who have been abused.