PABCO PRO TIP: Can gypsum panels be used as tile backers?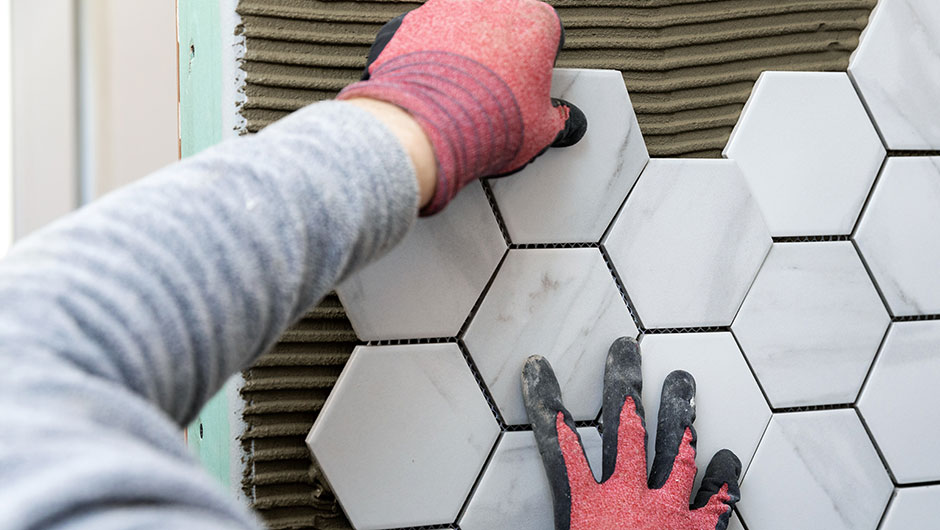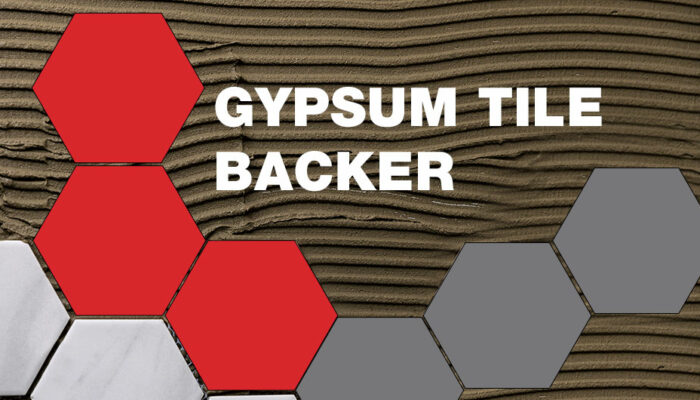 PABCO® Gypsum Technical Services is often asked this question. The simple answer is, "Yes, gypsum panel products can be used as tile backers," however, we must elaborate.
In dry areas, any gypsum panel manufactured to meet the ASTM C1396 Standard Specification for Gypsum Board, can be installed as backing for tile. Dry areas are those that are not exposed to water or high levels of humidity, such as a hotel lobby.
Wet areas are those that are exposed to water for extended periods of time, such as a tub or shower enclosure. For wet areas, building codes define products allowed for use as a tile backer. The following products are approved for use in wet areas without the application of a water-resistant barrier.
Water-resistant cementitious panels manufactured to ASTM C1288 Standard Specification for Fiber-Cement Interior Substrate Sheets or ASTM C1325 Standard Specification for Fiber-Mat Reinforced Cementitious Backer Unit
Water-resistant glass fiber faced gypsum panels manufactured to ASTM C1178 Standard Specification for Coated Glass Mat Water-Resistant Gypsum Backing Panels
While building codes provide clear guidance on what products can be used without additional water-resistant protection, they are not clear on options when an acceptable water resistant barrier is to be applied. What does this mean? If an acceptable water-resistant barrier is to be applied, any gypsum panel product manufactured to meet C1396 may be installed as a tile backer in wet areas. However, it is strongly recommended that one manufactured as water- and mold- resistant be used for added protection.
For areas that are exposed to water or continuous high humidity, such as saunas, steam rooms, gang showers, or indoor pools, gypsum panels are not to be used for any reason.