Building something special – together
People. Relationships. Communities.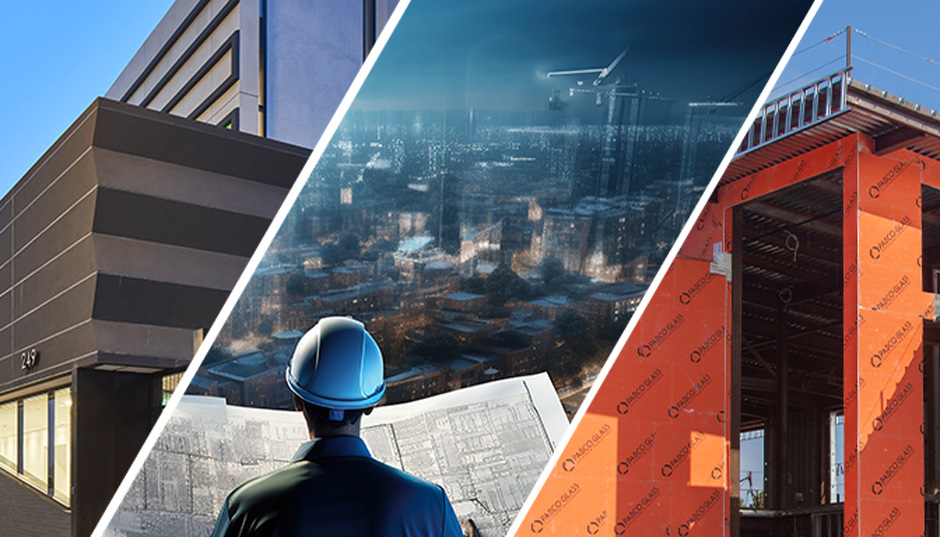 For nearly 50 years, PABCO Gypsum has been providing high performing gypsum panel products throughout North America. Family owned and operated from the very beginning, PABCO is committed to building a culture of caring focused on people, relationships, and communities.
Building Excellence Through People
Building a lasting culture where people matter, belong, and succeed is the purpose behind PABCO Gypsum. By empowering our employees to do the right thing for customers, we've built a strong reputation in the industry for excellence in customer service. Whether that's responsiveness, problem resolution, or having quality product available when needed, PABCO is here to provide the support you need. Beyond reliable service, our dedicated technical team is comprised of top industry talent and leaders shaping the industry. Our experts are valuable resources to help you find solutions to meet the demands of your project--acoustics, safety, sustainability, and efficiency—we've got you covered.
Building Meaningful Relationships
Our mission is based on building strong relationships throughout the PABCO family and with our customers and suppliers through service, trust, and expertise. This is demonstrated by our long-term relationships with dealers and contractors, and the trust we've built together over the years. This carries over to our partnership with suppliers that enables us to consistently produce and deliver the products that align with the needs of our customers. Our strong affiliation with acoustical consultants helps us to deliver the technical solutions that architects demand. That focus extends to rigorous performance comparisons of our products, not only in laboratory settings but also in real-world field applications, which is pivotal to the project's success.
Building a Stronger Community
PABCO Gypsum is dedicated to enhancing our community—whether that's the environment, broader community, our customers, or industry associations. Through waste reduction, recycling, efficient water management, and alternative energy sources, we create a safer, healthier built environment. Our commitment extends to helping customers build more efficiently and safely by providing quality, consistent products that they can depend on. Holding key roles in influential associations like AWCI, ASTM and the GA, we help shape the industry's future. We're also deeply rooted in the local communities in which we operate actively participating in community outreach programs.
Whether people, relationships, or communities, we're building something special—together.