A Business Built on Relationships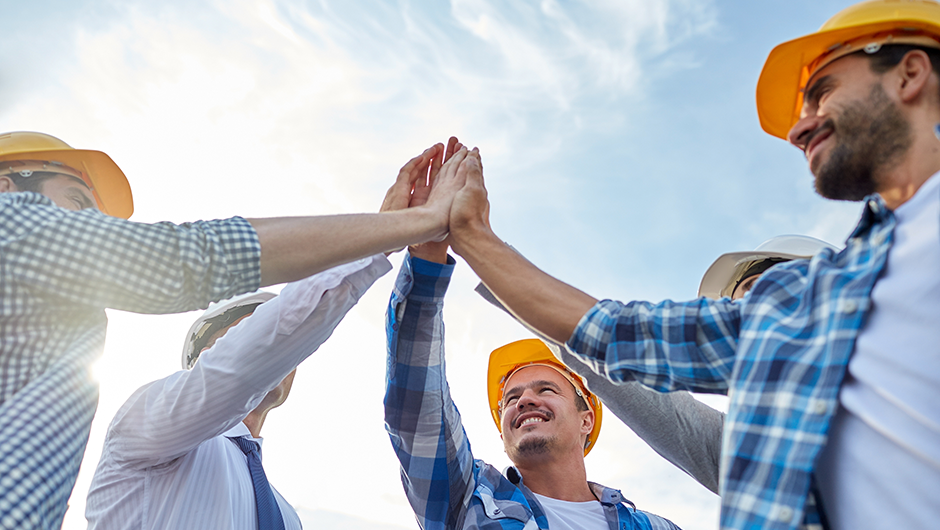 For 50 years, PABCO Gypsum has been providing top quality gypsum panel products throughout North America. Family owned and operated from the very beginning, PABCO is committed to building a culture of caring. We do this by treating customers, employees and suppliers like family, developing relationships based on mutual trust and respect, hiring and training the best people for the job.

"We run the company like a family. Our business is built on relationships. That is what distinguishes us from our competition."
David J. Lucchetti Former President and Chief Executive Officer, Pacific Coast Building Products, Inc.
Building strong relationships is a key element of the company's Mission, Vision and Values.
Our Vision

Building Excellence through Our People, Meaningful Relationships, and Superior Quality
Our Mission
To exceed expectations by providing quality products that our customers prefer, value and recommend. To build strong relationships throughout the PABCO family, and with our customers and suppliers, through service, trust and expertise.
Our Values
Meaningful Relationships. Building long-term partnerships with our employees, customers and vendors.
Safety and Wellness. Promoting and maintaining a culture of individual well-being.
Continual Improvement. Pursuit of excellence in our people, processes and products.
Integrity. Conduct based on respect, honesty, accountability.
Social Responsibility. Commitment to positively impact our community and the environment.
Are you looking for an employer that makes you feel like family? Look no further than PABCO Building Products.